Big Impact Updates Without The Cost
Cleaning house typically holds little excitement for me… except for once a year. You know the weekend I'm talking about—that first weekend in the spring when you can finally throw open the windows and let in some fresh air! It is during these two days when I get the urge to not only clean, but to organize, de-clutter, and tackle some of those pesky household projects I ignore the other 51 weeks of the year.

And year after year, without fail, as I'm washing light fixtures, dusting the tops of doors and wrestling with curtains, I decide it's time for a change. It's exciting to do something fresh and new… but change can definitely wreak havoc on the budget. With that in mind, I thought I'd share some easy and inexpensive projects that can give your space a whole new feel… without breaking the bank.
Painting
You'd think this would be obvious, but painting can drastically alter the look and feel of a space. If you're really looking to make an impact, consider textured, paintable wallpaper (which has the added bonus of concealing imperfections in your walls). Patterned wallpaper, even on a single wall, can serve as a focal point and anchor a room. I'm amazed at some of the ideas I'm seeing in home improvement aisles these days! And while you're thinking paint, don't limit yourself to walls. Outdated bookcases, end tables, fireplace mantels and dressers can become stunning accent pieces with a little imagination. Patterned wallpaper can come in handy here, too—for example, a coat of paint on the outside of a bookcase and a bit of wallpaper on the inside turn a boring piece of furniture into something unique and eye-catching. Painting your kitchen cabinets can have the same impact as installing brand new pieces—for a fraction of the cost. Just remember to do your prep work and properly clean all surfaces before painting. It really does make all the difference.
Modernize or Upgrade Fixtures & Accessories
Nothing makes a bathroom scream "outdated!" like old (and often mismatched) faucets and fixtures. If you don't want to replace your sink—or it's not in the budget—make sure you check and see what style of faucet will work in the pre-drilled holes before you head to the store. Updating the look of your faucet, tub fixtures, showerhead and even cabinet hardware, towel racks and toilet paper holder can make your bathroom feel brand new in just a few minutes. While you're admiring the results, consider similar upgrades in the kitchen, too. A new kitchen faucet, cabinet hardware and backsplash can put the life back in a "blah" kitchen.
Let There Be Light!
Lighting is often overlooked in homes because it's seen as functional, but there's absolutely no reason why functional can't be fabulous! Under cabinet lighting in the kitchen (both underneath the upper cabinets to illuminate the counters and under the lower cabinets to highlight your flooring) is an incredibly easy way to put that "wow" factor in your kitchen. If you have a wall with a great piece of art or family photo, consider carefully placed fixtures to highlight it. Even simply coordinating fixtures throughout rooms can help make a space feel more cohesive.
It's the Little Things
Don't overlook minor projects. A new rug, a couple of throw pillows, an interesting centerpiece for the dining table or a fun piece of homemade art for the wall can all update a space—especially when paired with another project. And don't throw away your household treasures! Jump online and search for fun and easy projects you can do with that old door, window, picture frame, flower pot or piece of scrap wood. There is nothing like putting a little something homemade into your home to really make it yours.
Spring will be here before you know it. I hope you have as much fun with your projects as I will.
Happy planning!!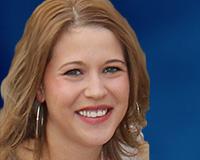 Author:
Kristin Funkhouser
Phone:
218-770-6091
Dated:
April 21st 2015
Views:
3,442
About Kristin: Raised in Fergus Falls, Kristin first received her real estate license in 2006. After spending sever...